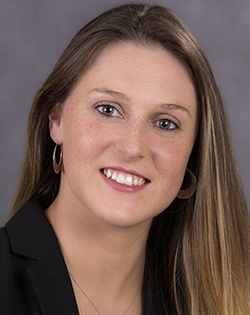 By Sarah Eikenberry, Vice President
On October 1, I had the pleasure of attending the annual Manufacturing Day celebration sponsored by the U.S. Small Business Administration (SBA), Export-Import Bank of the United States (EXIM), and Department of Commerce where they recognized manufacturing achievements and showcased the business opportunities created by international trade.

The event highlighted the stories of three leading manufacturers and the role international trade played in their growth. Demetech Corporation (Miami Lakes, FL), Sintavia (Hollywood, FL), and R&M International (Ft. Washington, PA) each took advantage of several federal services ranging from SBA export loan programs to EXIM insurance to help support their expansion into new international markets.

The event also offered manufacturers, exporters and their executives the opportunity to learn about new online tools, how to find new markets and buyers and minimize non-payment risks, all topics of particular interest as businesses navigate and adapt to the new COVID environment. More than 750 participants from across the country remotely attended the event.

This year's event was moderated by Loretta Greene, Associate Administrator at the SBA and featured commentary from Alexis Aafedt from the National Association of Manufacturers.

Participants also heard from my colleague, Daniel Pische, who manages our Trade Finance Division. Dan explained how using these facilities, manufacturers can manage their working capital and explore new trade finance strategies while being comforted with the knowledge that they can borrow to support the growth.

Manufacturers are the foundation of First American Bank's commercial loan department. I had the benefit of working with a wide variety of manufacturers before I relocated from Chicago to South Florida in 2014 as part of First American's expansion. Now working with the South Florida Manufacturers Association, we continue to see growth opportunities available to manufacturers across the country. International trade is the pillar of the South Florida economy and we are fortunate to be able to leverage our decades of export and trade finance experience with these agencies to help companies expand into new markets.
Sarah Eikenberry is a Vice President of Commercial Lending at First American Bank.