We say thank you with fewer fees and a special checking account
At First American Bank, we value strong relationships. Our Relationship Advantage Program is one way of showing gratitude to people like you. Program members qualify for a number of financial advantages based on the combined monthly balance in their checking, savings, money market, certificate of deposit, and consumer loan accounts.1
With a combined balance of $25,000 or more, you will receive refunds for the following fees:
ATM transactions* and balance inquiries
Monthly fee
Free official checks
Paper statements
Check images with statements
Copies of checks, deposit items and statements
Telephone transfers
25% discount on safe deposit rental2
$20 discount toward Deluxe® check orders
And more!
With a combined balance of $100,000 or more, you will receive refunds for the following fees:
All of the $25,000 combined balance fees
All incoming and outgoing wire transfers
Stop payments
Continuous daily overdrafts
50% discount on safe deposit rental2
$50 discount toward Deluxe® check orders
Advantage Checking
The Advantage Checking account is part of our Relationship Advantage Program.
For a limited time, when you open your new Advantage Checking account with direct deposit, we will give you a $150 bonus!3 Plus, Advantage Checking automatically comes with these additional benefits:
Free eStatements
Free check images online
Unlimited check writing
Free Mastercard® debit card
Overdraft protection options available
Access to 55,000 surcharge-free partner ATMs. The ATMs are available at some of your favorite spots, including Target®, Walgreens®, CVS®, Costco® and Publix® grocery stores.4 Find an ATM near you.
First American Bank is a full-service bank with branches in Illinois, Wisconsin and Florida.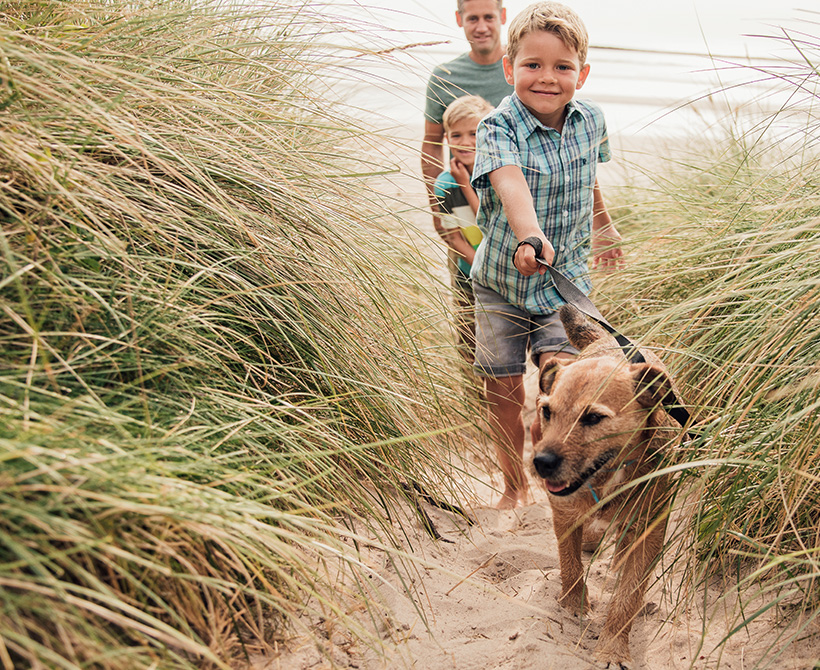 Account Overview
Minimum Balance to Waive Monthly Fee
Earns Interest
Yes (tiered)
Why choose this option?
Become part of the Relationship Advantage Program and get rewarded with extra benefits
Disclosures
---
$100 to open. A $25 monthly fee applies if combined balance requirement is not met.
1Excludes certain First American Bank accounts such as Health Savings, Everyday Rewards, Private Banking Checking, Private Banking Money Market and Business accounts. Eligible consumer loan accounts must be no more than 30 days past due. Other terms and conditions apply. Please view disclosure or speak to a banker for complete details.
2With auto debit from relationship account.
3Open a new Advantage Checking account at one of our branch locations between March 15, 2021 and May 31, 2021 and meet the transaction requirement. Transaction Requirement: Account must have at least three direct deposits from a paycheck, pension, or government benefit of at least $500 each during the first three statement periods to receive a $150 cash bonus. The bonus will be paid to the account on the statement date for the statement period in which the third direct deposit appears. One per household. Available to new checking account customers only. Not available for existing checking account customers or customers whose checking account was closed in the past 6 months. Limited to individual, joint, and trust accounts only. Legal entity and public funds accounts are not eligible. Bonus amount will be reported to the IRS as interest paid to you on IRS Form 1099-INT. If your account is closed within the first 6 months of opening, the bonus amount paid to the account will be debited from the account balance. This is in addition to other standard fees that apply. See Schedule of Fees for Consumer Accounts for additional details. First American Bank reserves the right to close any account.
4Look for the Allpoint and Presto! logos to ensure your transaction will be surcharge-free.

*Refund applies to ATM fees charged by First American Bank only.
The routing number for First American Bank is 071922777.

The routing number for Health and Benefits Accounts (HSA, FSA, HRA, QTA) is 067015928.
Your new debit card will arrive in 7-10 business days after your new account is funded.
You can order checks within Online Banking. Log in to
Online Banking
and from the 'Account Summary' page, click on 'Order Checks' next to the account you'd like to order checks for. Or you can visit any of our
branch locations
to order checks.
If you inadvertently overdraw your checking account, First American Bank offers several easy-to-access, low-cost ways to protect your checking account against overdrafts. Visit
Overdraft Protection page
for more information.
Please call us at
(847) 952-3700
or stop into a
branch
. We will need to verify your identity so that we can provide you the correct information.