Our Philosophy
Committed to you
First American Bank is founded on a culture of service excellence, professionalism and honest communication.
Get To Know Us
Planning and preservation starts with our team
Planning and preservation requires assistance from a group of knowledgeable veterans who rely on proven strategies to manage trusts and implement estate plans geared toward your specific goals.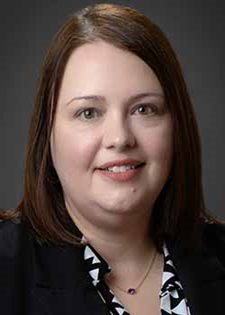 Dawn Griffin, JD, CPA, CTFA
Senior Vice President
Chief Fiduciary Officer
(847) 403-8109
[email protected]
Dawn has been in the trusts and estates field since 2000. Prior to joining First American Bank in 2007, Dawn worked as an attorney concentrating in estate planning, business transactions and trust administration. She received her Bachelor of Arts degree cum laude from Northern Illinois University and her law degree from DePaul University College of Law. Dawn is also an Illinois Certified Public Accountant. In addition, Dawn has attained her Certified Trust and Financial Advisor designation. She is a former board member of the Fox Valley Estate Planning Council as well as the Illinois CPA Society - Fox Valley Chapter. Dawn is a licensed attorney.
Beverly Hayes
Vice President
Trust Administrator
(847) 403-8113
[email protected]
Beverly has over 30 years of experience in the areas of estate, trust and guardianship administration. Before joining First American Bank in 2014, Beverly worked in the wealth management group of community banks both in Chicago and the north suburbs. She holds a bachelor's degree from Taylor University and has attended the ABA National Graduate Trust School. Beverly is a member of the Northwest Suburban Estate Planning Council and a former member of the Chicago and Lake County Estate Planning Councils.
First American Bank is a full-service bank with locations in Illinois, Wisconsin and Florida.
Disclosures
---
Not FDIC Insured | Not Bank Guaranteed | May Lose Value | Not Guaranteed by Any Government Agency | Not a Bank Deposit
I have been with First American Bank for 17 years. I love the personal service they give. They are truly amazing.
Share Your Story
The staff is always kind and patient with me. It's a pleasure going in there.
Share Your Story
The IRS requires 20% withholding on all qualified plan distributions eligible for rollover to an IRA or another qualified plan. You will report the distribution as ordinary income on your personal tax return. Depending on your personal tax bracket, you may be required to pay additional taxes on the distribution or you may be entitled to a refund. If the additional amount of tax due is substantial, you may be required to make estimated tax payments. You may also be required to pay state income taxes. You should consult your personal tax advisor before making decisions regarding your distribution.
Prior to 2020, you were required to start taking Required Minimum Distributions (RMDs) by April 1 of the year following the year in which you attained age 70 ½. That rule still applies if you attained age 70½ by the end of 2019. Once you are required to begin taking RMDs, you must continue. For 2020, the SECURE Act increased the age to begin RMDs to age 72. The same April 1st deadline applies. Thereafter, you must take RMDs annually on or before December 31. Note, two required distributions will be issued your first year if you wait until the period January 1 to April 1 to begin your RMDs. You may avoid two taxable distributions in the first year by taking your first withdrawal on or before December 31 of the year in which you attain age 72.

However, if you are still working, you are not required to begin RMDs from your employer sponsored plan until April 1 of the year following the year in which you terminate employment. This exception does not apply if you own more than 5% of the employer, nor does it apply to IRAs.
The annual deferral may not exceed the lesser of:

a. $22,500 for 2023;

b. the maximum deferral amount allowed under the terms of the plan; or

c. the amount that allows the plan to meet the required nondiscrimination tests.

In addition, if you attain age 50 or older by December 31, you may defer an additional $7,500 catch up contribution.
If a plan accepts rollover distributions from other qualified plans, it may also allow for employees to make a rollover contribution before they meet the plan's minimum age and service eligibility requirements. These employees would be considered 'limited participants' in the plan.
Yes, the additional 10% tax applies, with limited exceptions. Exceptions include distributions that are made to a participant after termination of employment after attainment of age 55, distributions that are attributable to an employee being disabled, and distributions that are made to cover deductible medical expenses.